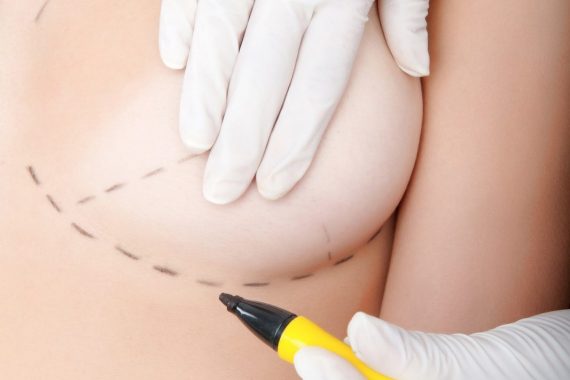 What is Breast Augmentation surgery?
Firstly, breast augmentation recovery and surgery in Antalya Medworld Clinic, Turkey is the most prevalent among esthetic surgeries. It means placing large breast protheses under the patient's breast tissue to augment the breast size. It is important to specify the most appropriate surgery technique, depending on the patient's necessities and desires. Thus, surgeons and patients can get the best results without having any problems during the procedure.
Furthermore, teenager that are still in puberty may not be a good candidate for breast augmentation recovery because their body is still growing. Hence, their body can not complete breast development properly. Also, people with polycystic over syndrome may not get the expected result besides underlying genetic reasons. 
In addition to these, menopause, breastfeeding and pregnancy adversely affect the breast form. Because of these, breast volume can decrease. For this reason, as an aesthetic operation, patients prefer breast augmentation to have larger, more symmetric, more pleasing and proportional to their body. On the other hand, some patients can have breast surgery because of an innate developmental issue. 
The main objective of aesthetic surgeries is to regain patients' self-confidence and give them the look they desire.
Breast Augmentation Procedure
Treatment Duration: 1-3 hours
On the purpose of the patient's comfort, surgeons prefer general anesthesia during the breast augmentation surgery. Although some patients can experience some side effects like pain in the muscles, nausea, headache, and vomiting, they are temporary. 
As a beginning, surgeons generally make a cut unnoticeable underside of the breast, although it is sometime made around the areola. On the other hand, incision size varies depending on the breast prothesis size. 
Inserting the breast implant
Additionally, there are three types of breast augmentation surgery procedures. Surgeons can place the breast implants under the breast tissue, or half the breast tissue and the muscle, or the breast muscles. Hence, patients should discuss which surgical operation is better for their expectations with their doctors before their breast augmentation surgery. 
Finally, surgeons suture the incision or closed the incision with other medical methods, depending on the patient's and the surgeon's decision.
As soon as the surgery finishes, the result is easily visible. Nonetheless, breast implants settle and have a more natural look in time. In addition to all of these, patients should follow the doctor's instructions meticulously during the recovery process to get the best expected result from the breast augmentation surgery.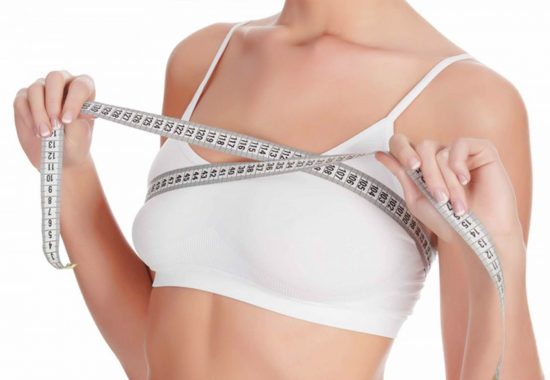 How Long Is the Recovery?
After completing the surgery, your breasts will be bandaged, and you will be asked to wear an elastic bra that reduces swelling and offers support to the breasts. Moreover, most of the patients experience more pain and discomfort during the initial three days. Therefore, painkillers and antibiotics are prescribed to control this pain.
Usually, it takes about a week to get back to the normal routine and work. Additionally, you can walk as an exercise during the recovery process, but avoid rigorous activities like aerobics. Nevertheless, you should not lift heavy loads during the first ten days of recovery. Also, it is advisable to take a week off from work. Your surgeon will also suggest some vitamins that will aid the process of recovery.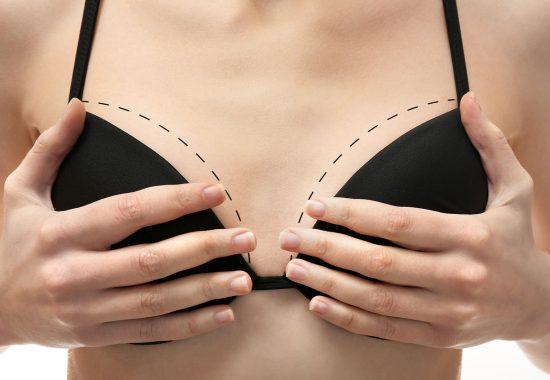 Breast Enlargement Candidates
Breast enlargement may be right for you if you:

are in good overall health
do not have any major medical problems (however, breast augmentation may be done for breast reconstruction after mastectomy)
are 18 years old or older (for silicone gel implants, 22 years or older)
aren't pregnant or nursing
if your weight is stable
haven't planned a major weight change such as massive weight loss or pregnancy
have enough breast tissue to cover the implant
Not everyone is a good candidate for breast augmentation surgery.
You may not be a good candidate if you have:
serious or ongoing medical issues
unrealistic expectations
if your breasts haven't fully developed (women under the age of 22).
Whereas some patients experience some mild complications such as swelling, bruising and losing sensation, others mostly are pleased with the result. Besides that, it should always be remembered not both breast are exactly the same size, so there may be a little difference. 

In addition, some complications such as getting infected, extrusion and long recovery period are more severe.

Because of general anesthesia, there are also some risks like heart condition, respiratory issues etc. after the breast augmentation surgery.

Even if it changes from patient to patients, nipples become sensitive or more sensitive following the surgery, but they are temporary. 

While some patients discontinuously experience swelling, others may experience too high or too low breast implants, which requires a new breast surgery. However, as Medworld Clinic, we always work with the most experienced surgeons that provide us with a good portfolio. For this reason, you do not need to worry, and you can always get free consultation from our patient consultants and surgeons about the breast augmentation surgery that is the best for you.  
Day by day breast augmentation

Have you been dreaming of being a curvaceous woman with juicy, proportionate, shapely and full breasts? Then, this article about the day by day breast augmentation recovery process may arouse your interest. Even if you have heard of breast augmentation before, you may wonder about the details of the breast augmentation recovery process. 

What to expect after the surgery

Every recovery process varies from patient to patient because everyone's body structure is different. Nevertheless, there are some general steps people experience after breast augmentation surgery. To learn more details about these recovery steps, proceed reading.

Breast augmentation surgery day

Because surgeons conduct breast augmentation surgery under general anesthesia, you might feel dizzy when you go back home. For this reason, you should spend the day resting. However, you should not lie down too long. Instead, you should stand up from time to time and walk around to regulate your blood circulation during your breast augmentation recovery process. Furthermore, your surgeon will provide you with a surgical bra besides painkillers and anti-inflammatory drugs for the first fortnight. Even though pain is normal in the first days, ice compression may be helpful to relieve pain and swelling as well. 

First 4 days of breast augmentation surgery

Your first day of the breast augmentation recovery process may be painful and tough. Nonetheless, you will feel better when you stand up and move around. If you dry your incisions well, you can take a shower, but you should be gentle. Indeed, your breast will be very high and pressed due to post surgery swelling. Except that, the swelling will be at the peak for a few days. Therefore, you must take your painkillers and compress ice around the incisions. In addition, you should sleep face up, not to let fluid build up. This will help to decrease the force on your chest during your breast augmentation recovery process.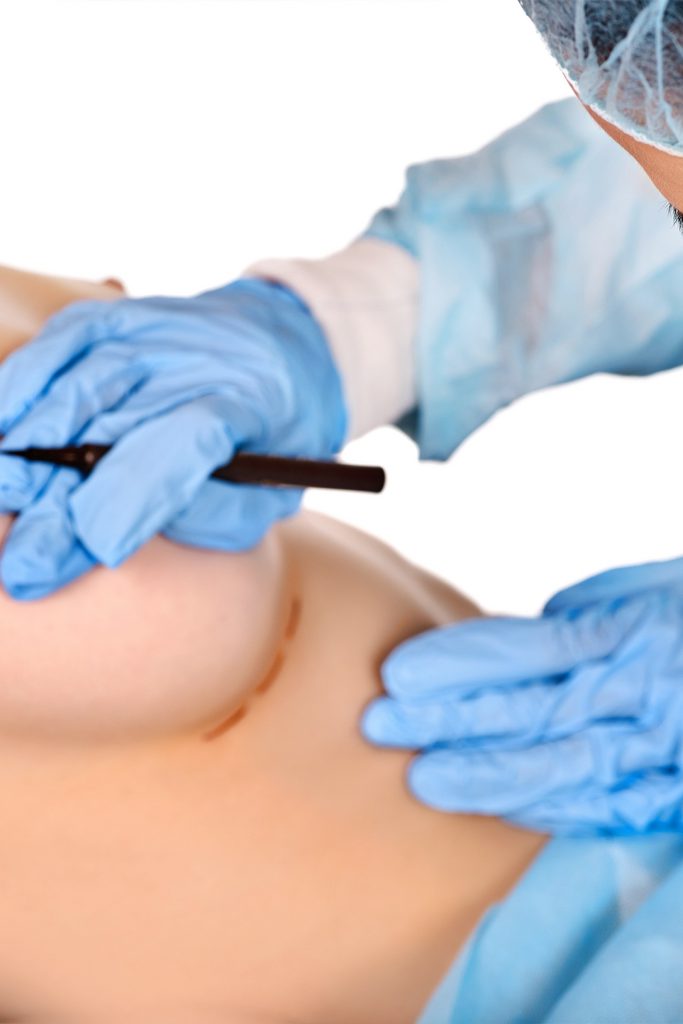 Between the first 5 and 14 days

After 5 days, you will start feeling more comfortable because the bruises and swelling are less. Yet, your breasts are still pressed and tight. Your surgeon will remove your sutures after a week, and your scabs may make you feel itchy, even if it is normal. You can go for a short walk as long as you watch your recovery process in case of any unusual swelling and pain. While constantly lying is not good, forcing yourself too much may cause your incisions to bleed and irritate. Thus, you should not hold your arms above your head or carry heavy stuff. At this point of your breast augmentation recovery process, you can start working.

Day 15

It is time to leave your surgical bra aside because your incisions must be closed completely with no bruises and swelling around. You will be feeling your breasts more natural and not tight at all. However, they might be asymmetrical, which is very normal and common. They will be more proportionate in time. What's more, you can start doing slight lower body exercises without forcing your chest muscles during your breast augmentation recovery process.

Day 30

Except occasional pain and a little bit tightness in your breast sides, you are ready to show off your full, proportionate and attractive breasts because they look more natural now. You can ask your surgeon whether you need to wear a supportive bra. Furthermore, you can swim if your incisions are fully recovered. However, you should wait a little bit more to sleep on your stomach during your breast augmentation recovery process. 

Day 60

After 2 months, the asymmetry and tightness of your breasts will have completely improved, so you can wear a bikini and show off your breasts confidently. Also, your surgeon will allow you to do compelling exercises. If you want to learn more about breast augmentation, click here to read about procedure, breast candidates and more.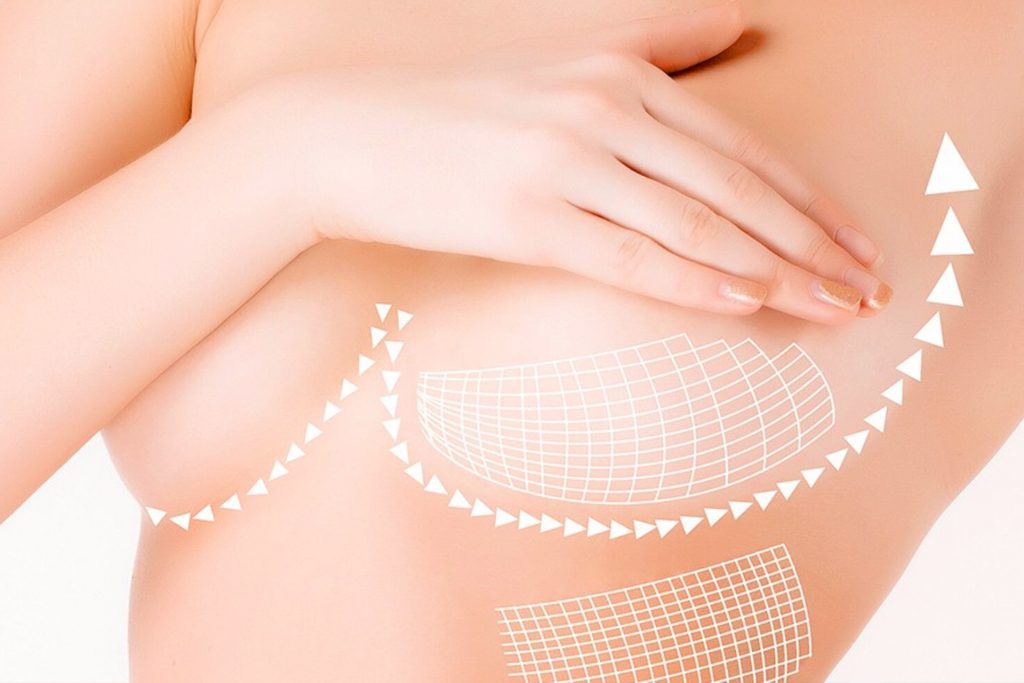 Breast augmentation scars

Scarring is inescapable in breast augmentation surgery. However, it is not difficult to hide them under your clothes because they are generally unnoticeable parts of your breasts. In addition, there are many ways to make your scars less noticeable in your breast augmentation recovery process. Hence, you should feel relaxed. 

The location of the scars

The surgeon and the patient decide before the breast surgery what kind of incision technique will be used and where the scars will be. There are two types of incision technique. One of them is inframammary technique. In accompany with inframammary technique, the surgeon makes the incision under your natural breast curve. Since this curve is natural, you can hide your incision under your bra or bikini. Another one is semi-circular incision, the surgeon makes the incision around your nipples, so it is more unnoticeable than inframammary incision because the natural circles camouflage the scar during your breast augmentation recovery process and later.
The look of your scars

It takes a long time for scars to heal completely. Thus, you need to be patient and you do not need to worry about your scars for at least 2 years. After breast augmentation surgery, most scars are pink or red until they recover. On the other hand, recovering of the scars also varies from patient to patient because genetics and immune system are different in every patient. You should be careful about the sun as well.

What to do before and after the surgery to make scars heal faster and better?

Stop smoking and drinking alcohol at least 2 weeks before your breast augmentation surgery.

Do not sunbath and do not forget to put on sun protectors.

Drink plenty of water and have a healthy diet.

Do the physical therapy exercises your surgeon suggests during your

breast augmentation recovery process. 

Treatment options for your scars

After your scars are completely recovered, you can prefer some of these scar erasing treatment by consulting your surgeon.

Firstly, choosing an experienced and skilled surgeon is the best way not to have too big scars. After a skilled surgeon's operation, it is easier to hide the scars and scars recover better thanks to the professional hands.

Take vitamin E and apply it locally.

Apply cortisone lotion locally as well.

Silicone scar cream sheeting or laser skin resurfacing.

Protect your skin from the sun.

Eat healthily.

Drink plenty of water. 

Having a healthy lifestyle will help you to get over your operation and breast augmentation recovery process easily. Moreover, you can manage the process like a pro with a support team like our health experts behind you. As you can see on our website, all women that have had breast augmentation surgery in our Medworld Clinic are very pleased with their results. Their dreams have come true and they have the breasts they have dreamt of.