As Medworld Clinic, we have brought together professionals with various programs to help you to look and feel the best in your life, and we have integrated east and west medicine for you and we have adopted an integrative approach to healthy living. At Medworld Clinic, we have created a new personalized health stream for you.
Our professional doctors have come together to help you fully understand your current health status and to help you live a longer and more fulfilled life.
At Medworld Clinic, we have created an outstanding professional team of professionals specializing in physiotherapy, osteopathy and personal training, where you can receive training according to your needs. Within Medworld Clinic; dental, eye, dermatology, phytotherapy, algology, orthopedic polyclinics as well as check up and detox packages we have prepared for you.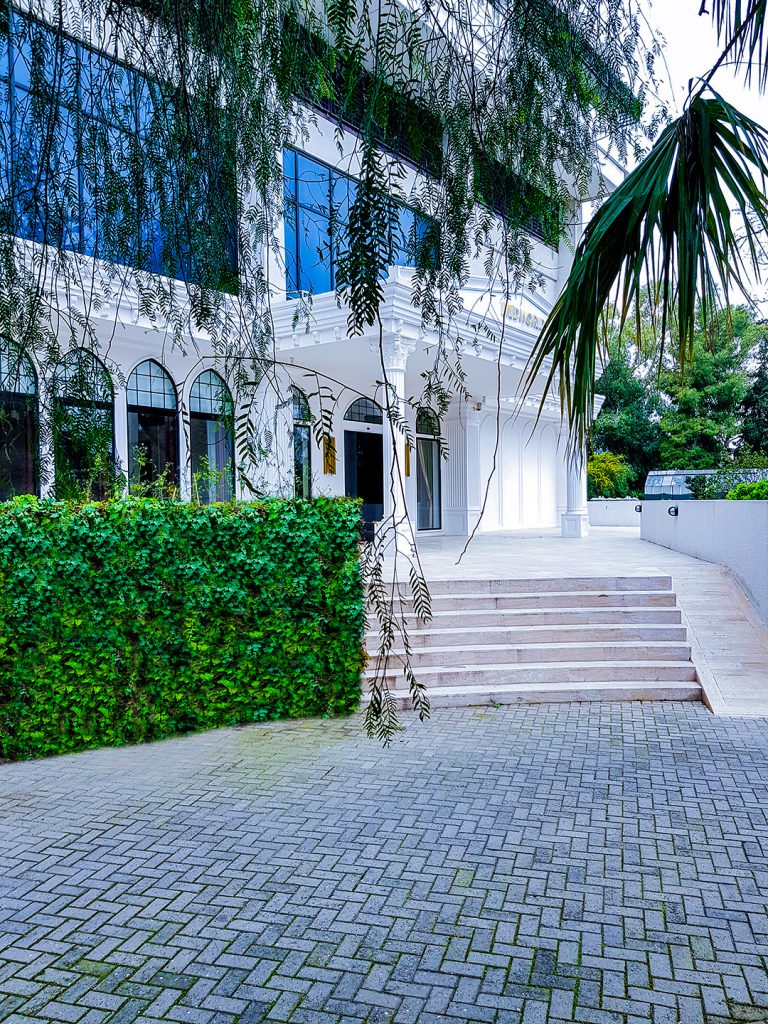 At Medworld Clinic you will have a learning experience about your eating habits and you will be able to raise awareness about how you will be eating throughout your life. Our team of fitness experts will provide you with the best practices to fit your lifestyle. You will have the opportunity to relax during your stay in the sauna, steam room, Turkish bath, rest areas and fitness center. During your stay at Medworld Clinic, you will benefit from a healthy atmosphere.
Antalya is a natural paradise where you can enjoy the Mediterranean coast with its mild climate and breathtaking views. Our clinic; In the exotic garden of Rixos Downtown Hotel, which is located in Antalya, the capital of tourism, it provides a luxury concept holiday with health service to its guests from all over the world.
Selecting the Medworld & Dr. Ozdogan Health Programmes, you will not only buy a standard wellness services, but also Turkey's first and only health care licensing to a hotel group, and you will be found a comprehensive medical evaluation and treatment.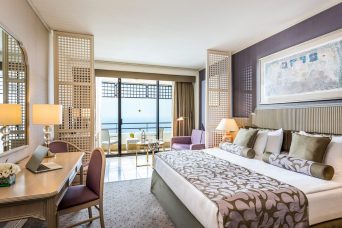 Сomfortable rooms of 32 m2 with breathtaking city and sea views. Eaсh room is equipped with cozy bed (variety of sizes are available), shower, balcony, tv, internet connection, small living area. Our luxury accommodation is awaiting for you.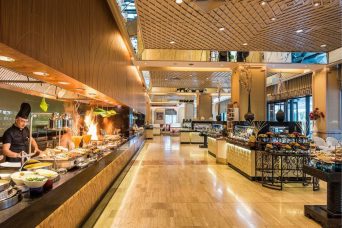 In our restaurant you will experience the world's most characteristic dishes, prepared by the famous chefs with great care, each dish is presented as a work of art. Your full-course meal will be carefully planned by nutrient specialist according to your programme, personal preferences and health status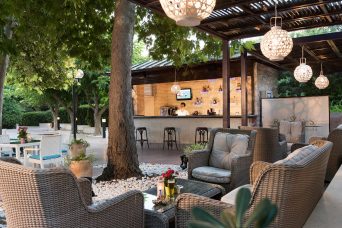 There are several bars on the territory of our hotel, in lounge and outside areas. Detox beverages, cocktails and smoothies – all to bring you in the best possible shape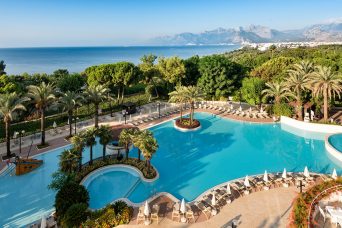 There are swimming pools on the territory of hotel. One of which is heated, so you can enjoy warm water even in winter time. Our doctors recommend swimming as it is a good all-round activity, which keeps your heart rate up but takes some of the impact stress off your body, builds endurance, muscle strength and cardiovascular fitness. helps maintain a healthy weight, healthy heart and lungs.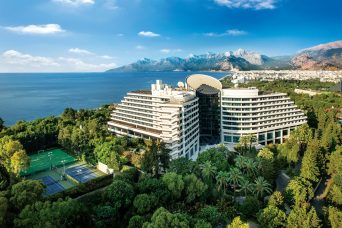 Health & rehabilitation center Medworld is located in coniferous-deciduous forest area. A daily brisk walk can help you live a healthier life. The sea air was considered a cure-all for nearly any illness, from depression to tuberculosis, will strengthen the immune system and help get rid of asthma.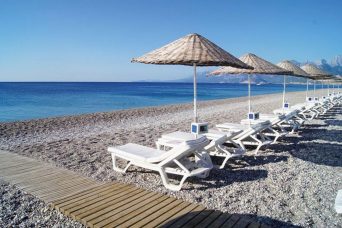 The panoramic elevator, which offers a magnificent view of the mountains, takes you to the Mediterranean coast. Being at a distance of 200 m from the sea, the beach will delight you with cleanliness and picturesqueness. Remember that sea swimming in summer and coastal winter walking have benefits for both physical and mental health.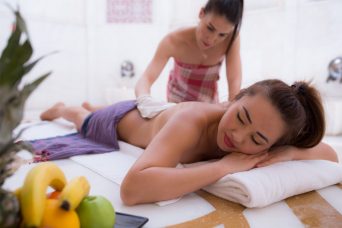 Established on 1550 sqm, our Spa offers distinguished services under the supervision of expert trainers for a special SPA experience, an extraordinary recreation area with its modern architecture and magnificent ambience, provides outstanding Asian and European massage treatments and care in addition to Far East therapies. Turkish bath, steam room, sauna areas are at your service.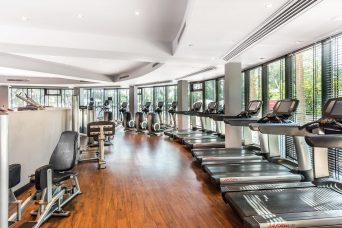 Fitness center of our hotel established on 390 sqm offers distinguished services under the supervision of expert trainers. At your services there are: pilates, Zumba, Aquagym, Gymnastics, Aerobics and Step, Body Reformer, Body-Tech Programs. Our Doctors will analyze your health status and after deciding your goals, our coaches will create the best workouts to help you reach those goals.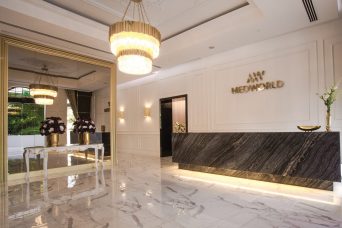 Being located on 6000 m2, Health & Rehabilitation Center of Medworld offers you a variety of health programmes, detox opportunities, intensive weightloss, manual therapy and alternative medicine, dental services, aesthetic procedures, rehabilitation programmes etc. This is the place where curel and health are harmoniously combined.