Natural Beauty Face Programme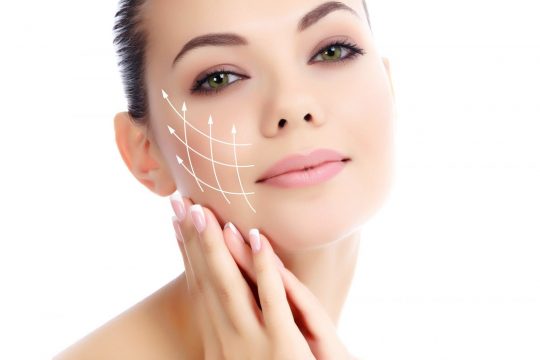 NATURAL BEAUTY
FACE PROGRAMME
7 DAYS
Rediscover Your Natural Beauty with Youthful Face & Skin Rejuvenation. As we age, facial muscles lose their elasticity, getting softer, and the skin begins to lose its collagen. At Medworld we designed distinct programme designed to optimally address the entire face in terms of volume loss and hollowing that convey the appearance of premature aging and fatigue. This programme includes the pleasing and—above all—natural-looking changes that will make the entire face appear more youthful and refreshed.
Natural Beauty Face Programme - 7 DAYS
Plasmolifting
(1 session)
Plasmolifting therapy has the effect of restoring the layer of collagen and elastin under the skin so that it is more effective in supporting its suppleness.
High Frequency Facial
(3 sessions)
The high frequency facial skin care treatment helps treat and prevent stubborn acne, shrink enlarged pores, reduce the appearance of fine lines and wrinkles, decongest puffy eyes, fade dark eye circles, stimulates cell renewal and improve skin care product penetration and absorption by gently warming the tissues of the skin
Brunno Vassari face care
(3 treatment)
Moisturizing treatment. The main activity is to stimulate the Natural Moisturising Factor (NMF) and as a result reinforces the epidermal barrier.
CACI Non-Surgical Face lift
(3 sessions)
The CACI Non-Surgical Facelift is an advanced non- invasive facial, designed to sculpt and contour the face for a more youthful appearance. Skin tone is improved and the appearance of fine lines and wrinkles are reduced and smoothed.
Facial Massage
(2 sessions)
Facial massage helps to reduce sinus pressure, puffiness and fluid retention, while promoting lymphatic drainage and allowing your skincare to penetrate deeper. Targeting the lymph nodes, it relieves swelling and slows down the aging of your facial skin.
Salmon DNA Treatment
(1 treatment)
This is a protocol that provides a clinically proven, brand new and superior approach to skin renewal. This protocol supports, strengthens and allows deep skin hydration.