Hair Transplant Programme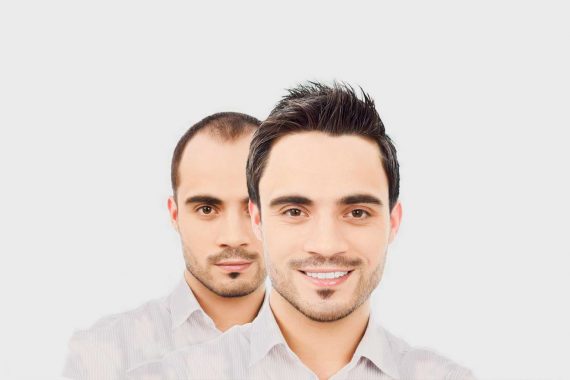 HAIR
TRANSPLANT
PROGRAMME
7 DAYS
To have thick and healthy hair again is not a dream, but a reality. Hair transplantation not only solves problems of people suffering from baldness for some reasons, but also helps to hide scars, burns, injuries, unsuccessful operations, including face lifting (which has become very popular today). Hair transplantation gives opportunity to restore the density of the hair on the head and face (mustache, eyebrows, beard) after depilation, tattooing or diseases.
MedWorld Clinic provides best hair transplantation services, using both FUE and DHI methods. We have performed 1800 successful operations so far. Besides, in order to be delighted with hair strength and its healthy shine, MedWorld Clinic applies hair laser and mesotherapy methods which are the latest technologies in the world of hair beauty. We would be honored to have you in MedWorld's «happy clients» list.
No more bald head. New hair – new life!