Antalya ,the capital of tourism in Turkey, has been one of the most preferred city for holiday. In Antalya, even in winter, the temperature is 10-15 C°, it is the greatest privilege that cannot be created by the human for the patients coming from abroad for both holiday and treatment purposes. Its proximity to Asian, European and African countries is also a reason for preference for many people. There are direct flights to many countries with the availability of convenient transportation facilities to Antalya by means of different means of transportation from air, sea and land.Specially, the travel to these countries has been increasing with the ease of visa provided to Middle East countries in recent years.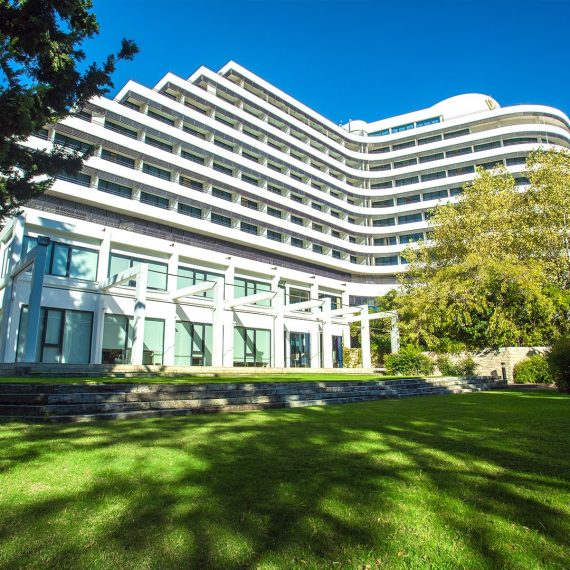 In addition to the geographical advantages of Antalya, it is necessary to underline that it is a metropolitan  with all its facilities. From the moment a tourist steps to Antalya, they  have all facilities to meet their needs.There are luxury and modern hotels, equipped hospitals,specialist doctors and experienced agent supervisors  in Antalya,  where is one of the most developed cities of Turkey  to host our guests  in the best way.
A tourist coming to Antalya for health tourism has the opportunity to return to his country in an advantageous way by paying very reasonable prices according to his service. Due to the high costs of health care for foreign patients in developed countries prefer Turkey. Antalya's  health services compared to European countries, it is possible to get one for half the price or the price of three. In addition; prolonged treatment and waiting period in many countries direct foreigners to our country, especially Antalya. Turkey has the capacity to give millions of the world's population in many countries, including neighboring countries, medical tourism services primarily to the economic and qualified health services. It also has hospitals who are supervised by JCI and other independent accreditation bodies, well-equipped medical devices and successful doctors.
People who can communicate correctly with the patient is one of the crucial reasons for patient to prefer. The presence of doctors and health professionals who know foreign languages ​​at hospitals in Antalya solve possible problems in communication.
Antalya is the most suitable city for our guests to have a good time with its rich history, magnificent nature, unique beaches, sparkling sea and sun, it also provides a unique holiday experience for the psychological motivation of patients.
In brief, Antalya is a unique city for foreign patients who want to enjoy both their health and enjoy a peaceful holiday.