Lip Filler
Lip filler (Lip enhancement ) with injection is a procedure, in which dermal fillers are injected with special fine-tipped needles directly into the lip tissue or certain points around the lip, with intent to reshape the lip, increase its volume and reduce the wrinkles around it. Lip aesthetic should not be perceived as just a procedure for augmenting the red part of the lip. Lip enhancement operation done around the lip is important in terms of not only the lip's appearance but also overall facial aesthetic appearance. For example, correcting the contours of the upper lip, and slightly lifting the corners of the mouth, makes a great contribution to the aesthetic appearance of the lip.
The first step to take before lip augmentation is to talk with your doctor in detail about what you want and how a change you expect to see in your lips. You first need to know the facts that your lips are the structures determined by your genes and are which are specific to you. They can be made more beautiful lips that look more voluminous, well-shaped and younger but it is not possible to change them completely.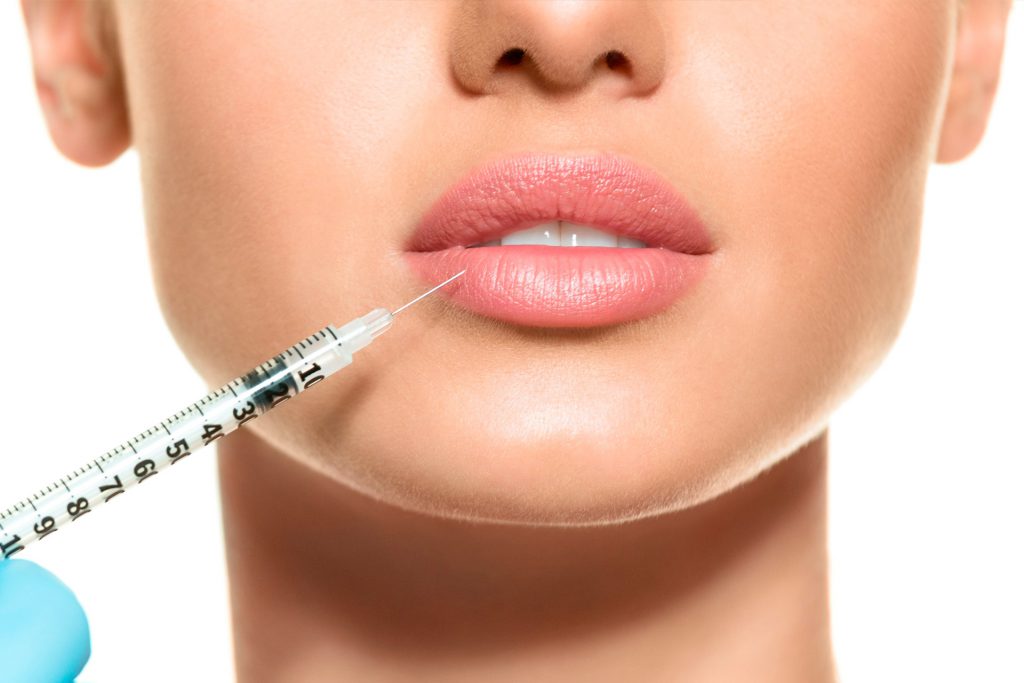 Before the operation, a local anesthesia procedure is performed superficially by injection. Anesthesia will enable the process to be painless and comfortable for you, as much possible. Some fillers contain anesthetics in their own contents. After anesthesia, the filler is injected into the determined points by using a variety of techniques.
The success of the process is associated with the technique and skill of the practitioner, as long as the right filler is selected. Ensuring the new shape of your lips to become harmonious with your overall facial structure is important in terms of your satisfaction about the result.
As principle, augmentation and enhancement of the lips to a considerable extent is generally not recommended to those who have a small facial structure, a small nose and small eyes. Excessively voluminous lips may lead to an unnatural appearance. As general principle, the lower lip must be thicker than the upper lip.